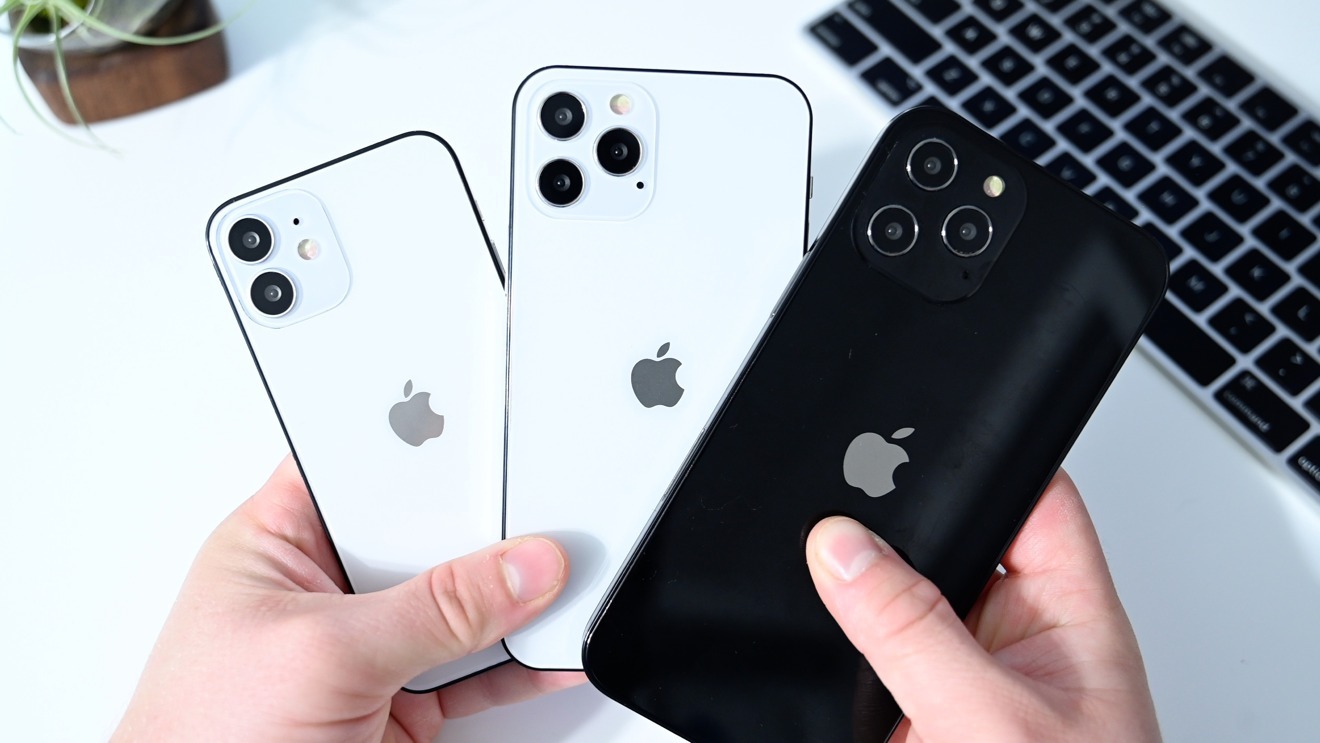 The iPhone 12 was expected to achieve iPhone 6 levels of success, but there are two recent reports that contradict that expectation.
Tim Long, an analyst at Barclays seems to think that all the optimism surrounding Apple's first 5G iPhone is somewhat misdirected. He cites the fact that a similar expectation regarding the iPhone 3G to iPhone 4G transition never panned out. Quite the contrary, the iPhone 5, which was the first 4G compatible iPhone saw the least impressive growth in iPhone history.
Also, Digitimes reports that it expects iPhone sales to reach about 65 million units during the second half of this year. Sure, that's a lot, but its actually over 5 million units less compared to iPhone 11 sales during the same period of time.
This expected delay seems to be from a supply chain issue caused by the ongoing coronavirus pandemic. Apple had already mentioned that they were behind their iPhone production schedule earlier this year.
A positive way to look at the situation, though, would be to consider than unemployment benefits in the US will more than likely provide a boost to iPhone 12 sales by 10 million units or more in the second half of this year.
It's important to note, however, that if Apple removes WeChat from its Chinese app store, demand for the new device will be negatively impacted in China. Digitimes postulates that sales of the iPhone will drop by as much as 10 if that occurs.
In China, WeChat is an integral part of life. Surveys show that consumers in China would rather do without an iPhone than do without WeChat.
Earlier estimates regarding the estimated iPhone 12 shipments for 2020 are out of sync. They range widely from Cannacord's figure of 168 million to Wedbush's more optimistic 215 million units.
It more or less accepted that Apple is going to announce the iPhone 12 some time in September. This will more than likely come before Cupertino rolls out the lineup a month later. Estimates state that around 37% of the current 950 million iPhones ready for an upgrade. That along with this being the first 5G-ready iPhones makes the likelihood of a supercycle feasible.
An expected lower starting price than last year's iPhone was also supposed to be a major factor pushing for a supercycle but a recent report states that the iPhone 12 the base model's price may end up being higher than its predecessor.